Micro Bubble Disc Diffuser – EQUIP DIFFUSER
---
EQUIP DIFFUSER are micro or fine bubble diffusers that can be either tubular or circular and are installed in some stages of the purification plant. The choice of dimension depends on the available space for installation and on the oxygen demand. The plastic material that covers the diffusers can be EPDM or Silicone depending on needs.
In addition to the single diffuser we supply its distribution network for placement in the tank bottom as shown in the photo. Also the distribution network, properly sized by our technical office, can be in steel or in plastic material.
Applications
---
The range of diffusers is able to cover the demand for oxygen or ventilation for various applications in treatment plants of waste water, biological processes and sludge stabilization, until the elimination of fats and sands.
Characteristics
---
Discs 8" / 10" / 12" diffusers are composed by polypropylene (PP) mold, reinforced with glass fibers (GF 30%). The membrane can have two different hole diameters depending on the application. It can be EPDM or Silicone.
EQUIP DIFFUSER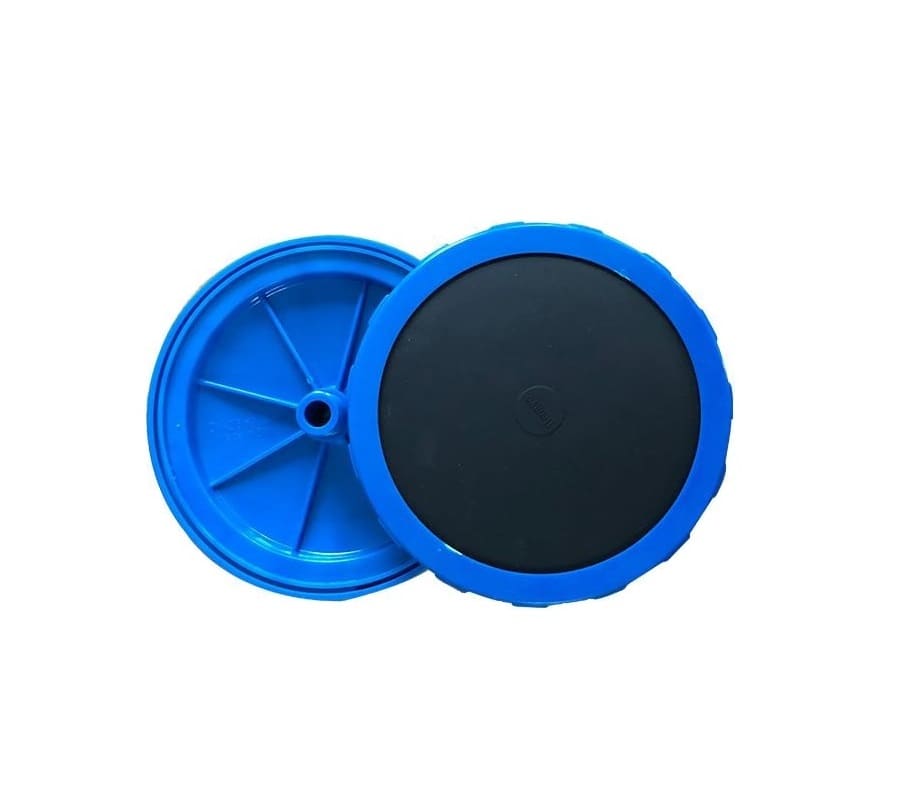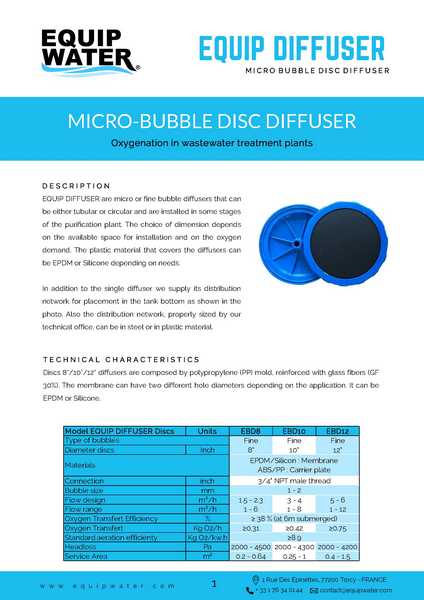 download PDF