Conveyor Compactor – EQUIP SCREW
---
EQUIP SCREW allows to combine four operations: washing, draining, conveying and compacting. The operation of the machine starts from the entrance of screenings in the hopper. The material is then conveyed up to the area of compaction and dehydration through the shaft less screw conveyor, then is downloaded into a bin. The volume of the screenings can achieve a reduction higher than 50%. The water drained from the compaction zone is conveyed to the lower point to be discharged.

Benefits
---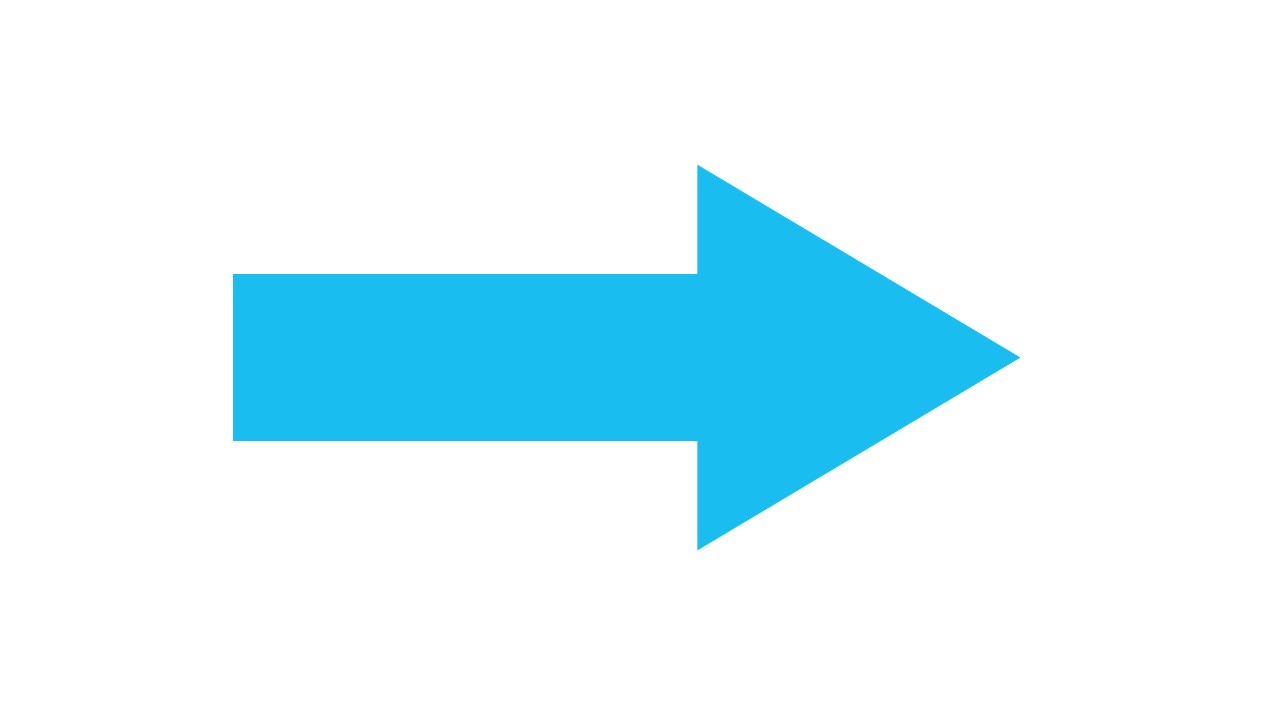 Equipment 4 in 1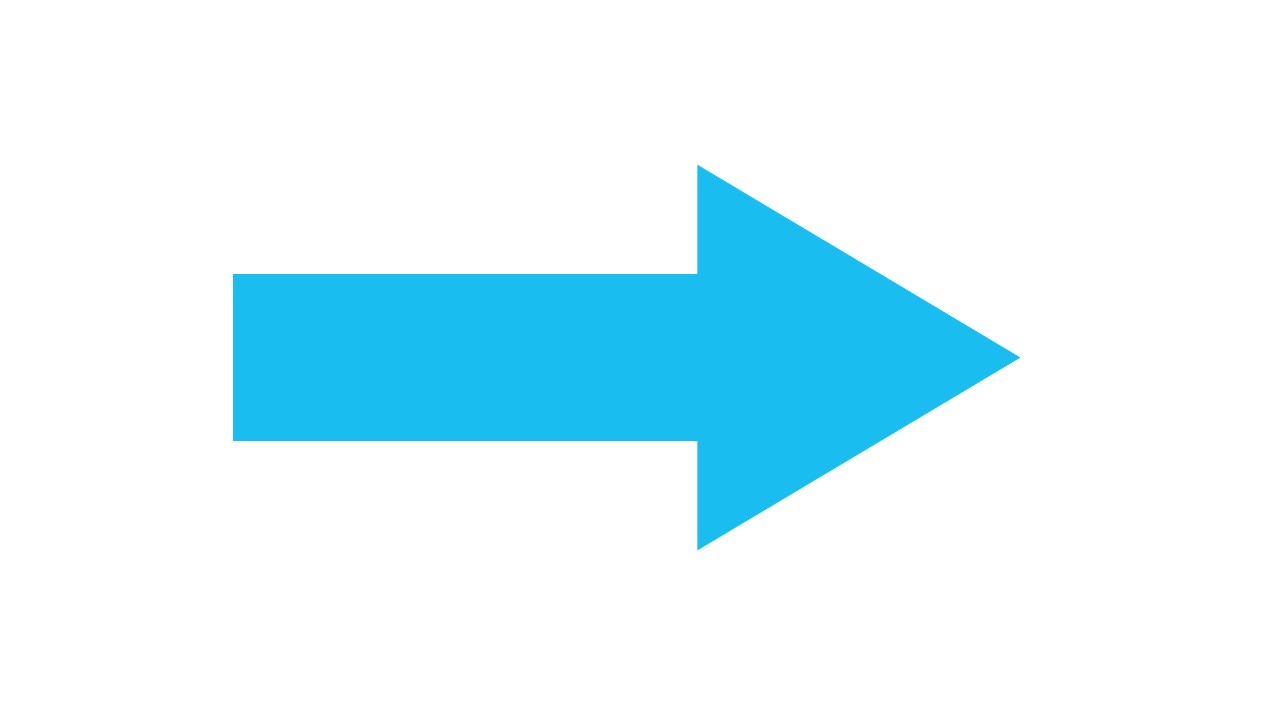 Volume reduction more than 50%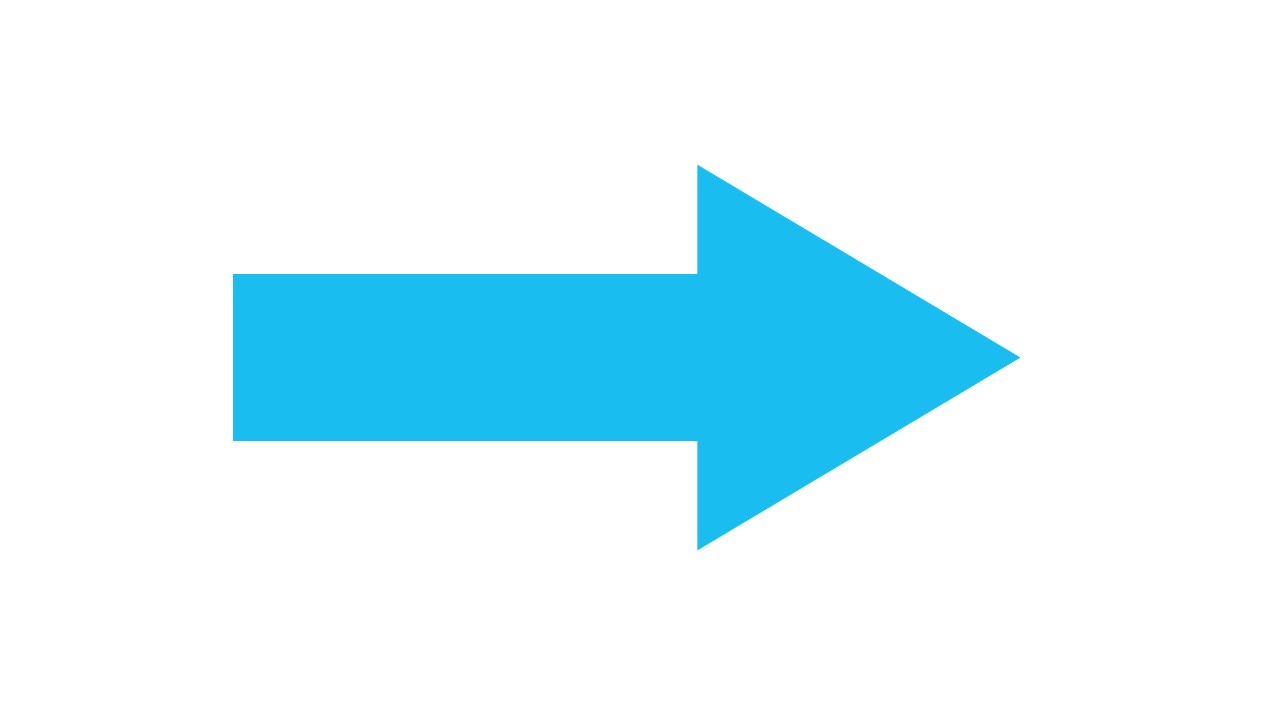 Dryness reached 30%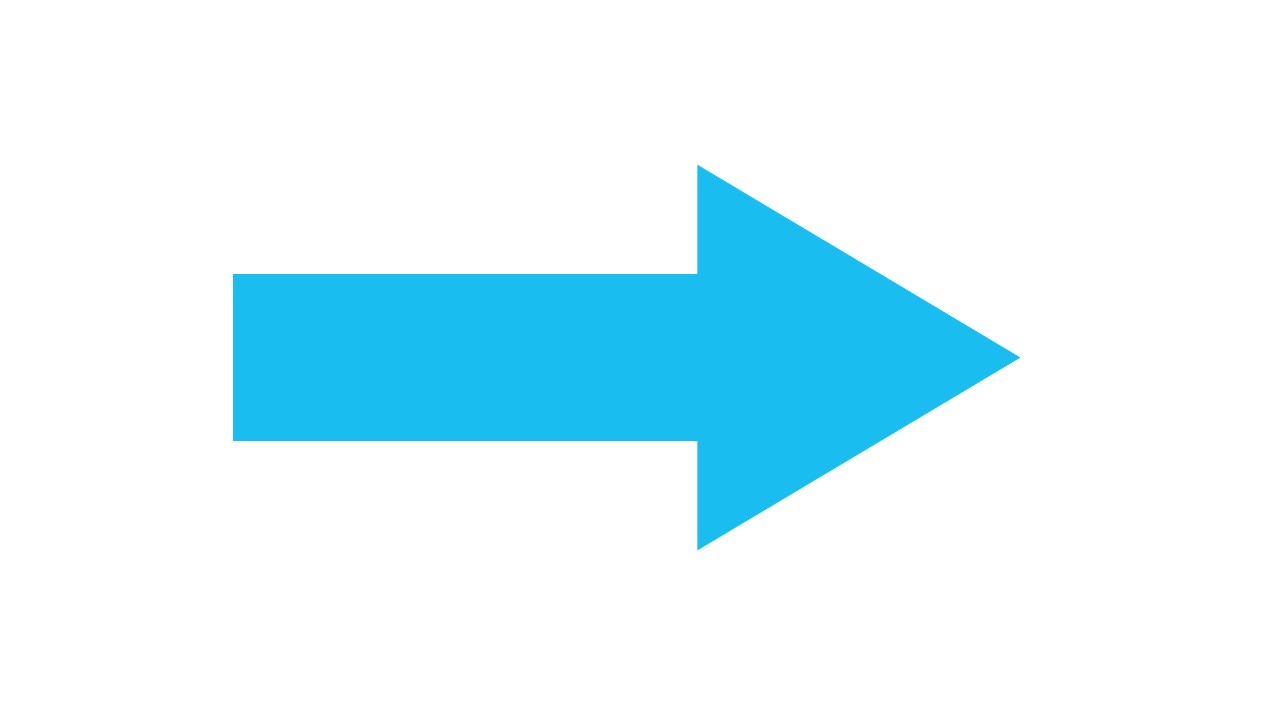 Washing system with solenoid valve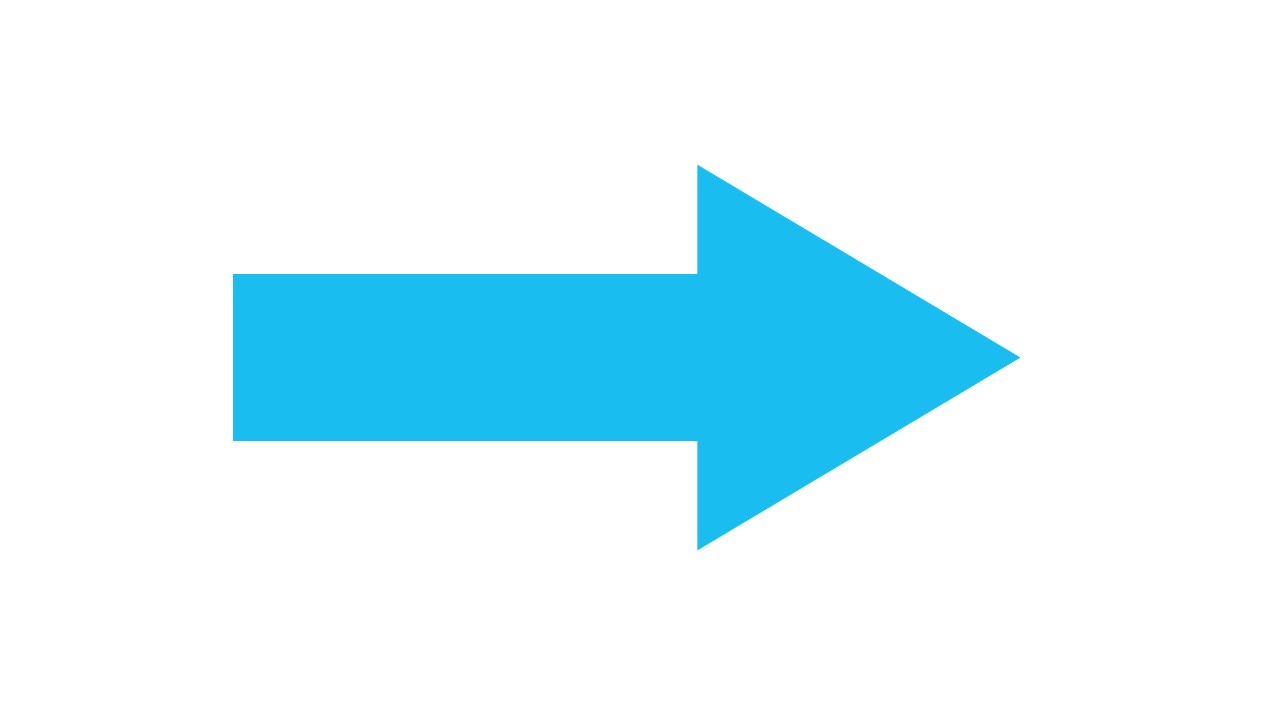 Option bagging system for odor control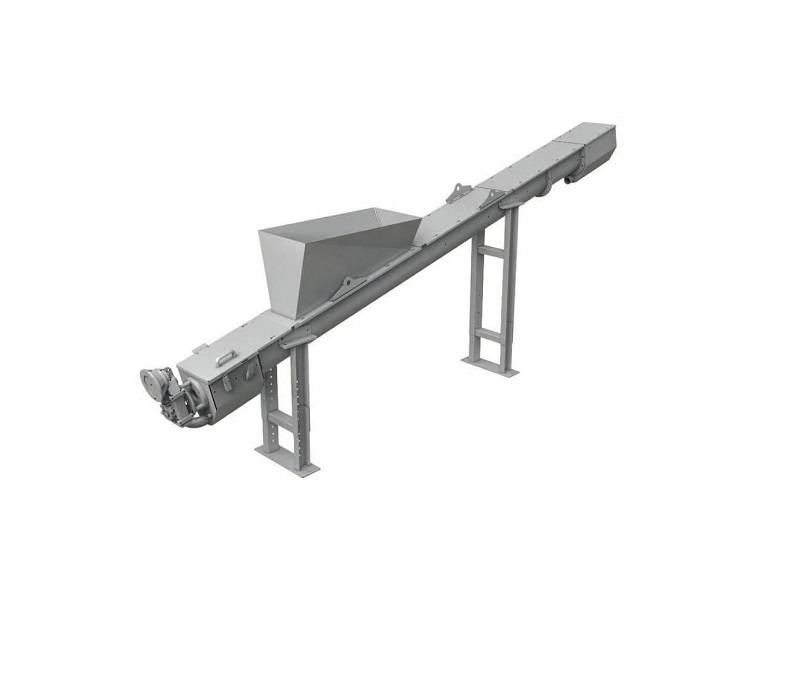 EQUIP SCREW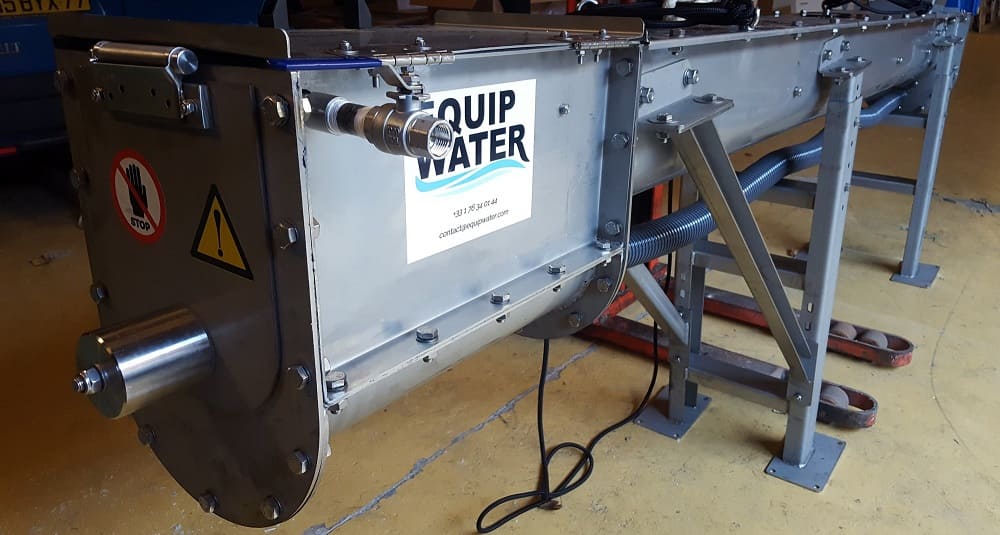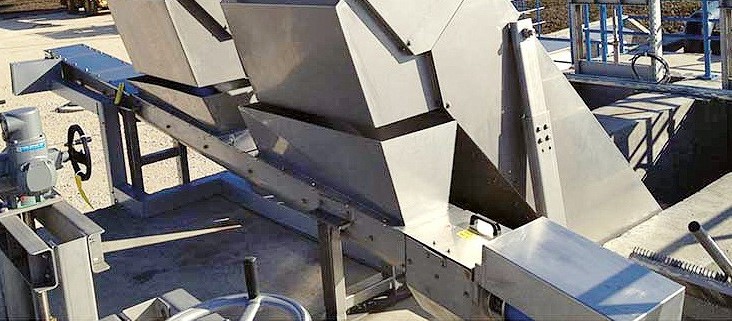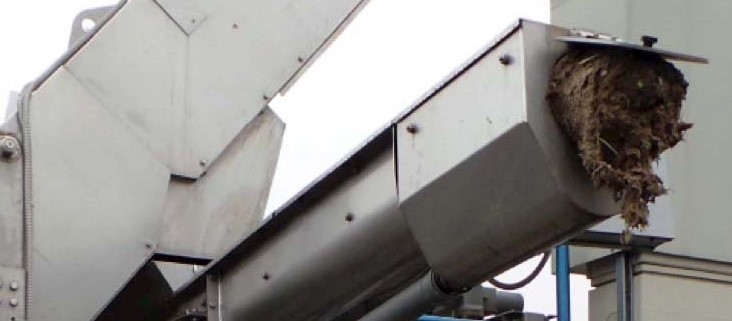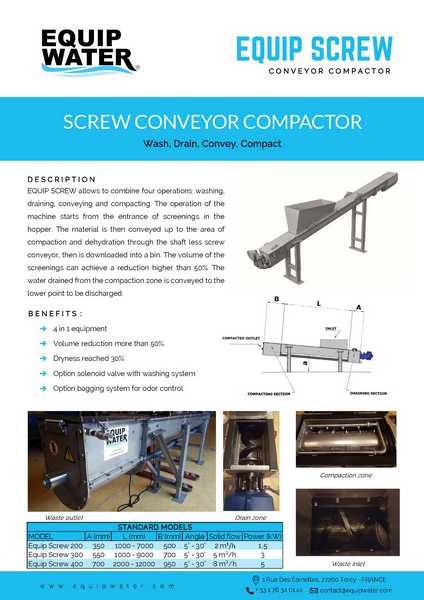 download PDF
Characteristics



---
Conveyor zone with a U in HDPE.

Drain zone at the lowest point with ball valve to clean up.
Compaction head

with removable washing spray bar fitted with nozzles.