Septage Acceptance Unit – EQUIP

SEP
---
EQUIP SEP is a machine used to pre-treat wastewater from cesspools, storm drain, industry sewage carried by a tank truck, that have the necessities to be treated before a waste water treatment plant. The machine receive the liquid directly from tank truck by means of a quick connection DN Perrot type. The liquid pass through a perforated screw screen in order to remove all suspended solids; all the filtrated material is transported by the screw on the top of the machine, where it will be washed and compacted before the discharge.

Characteristics & Benefits
---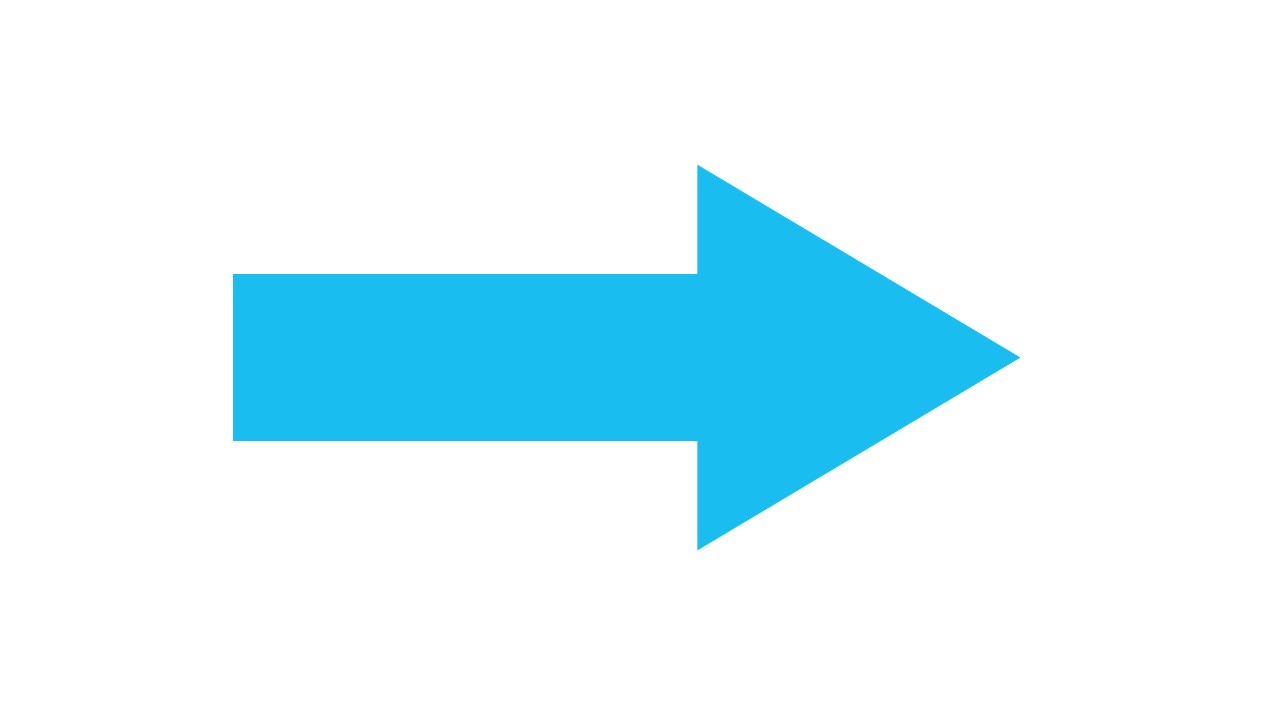 DN Perrot type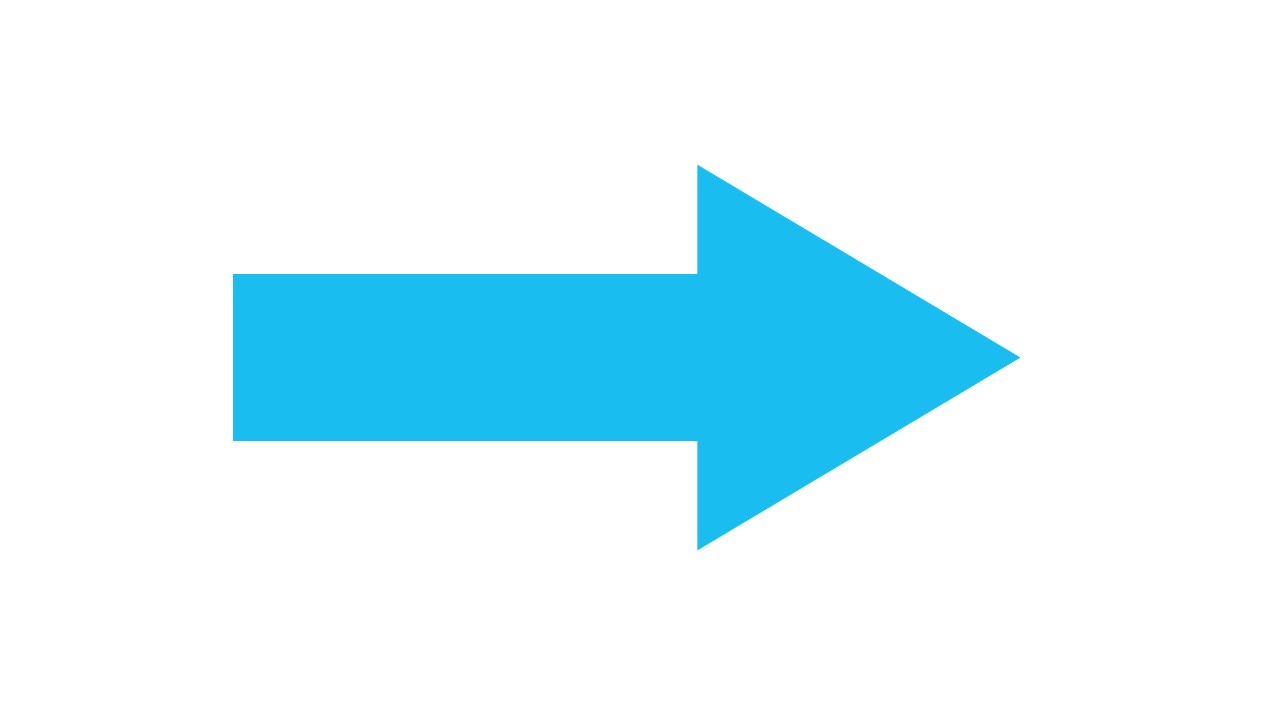 Automatic motorized valve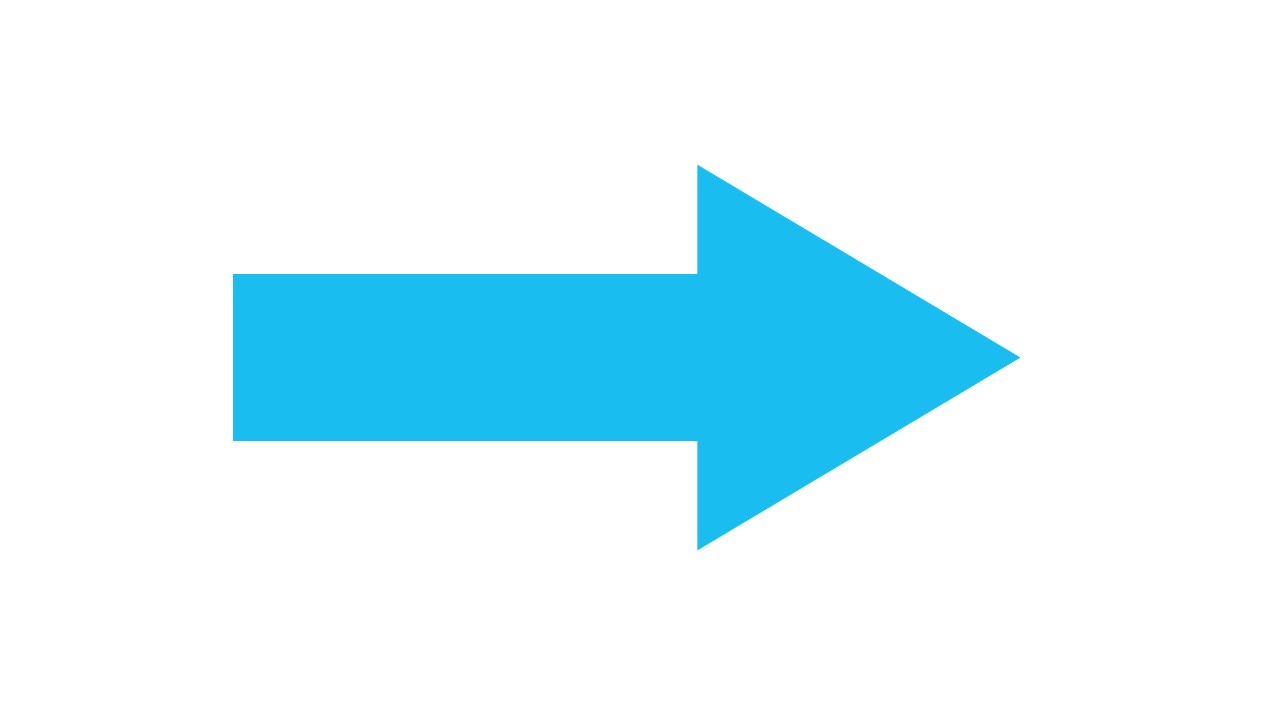 Integrated washing system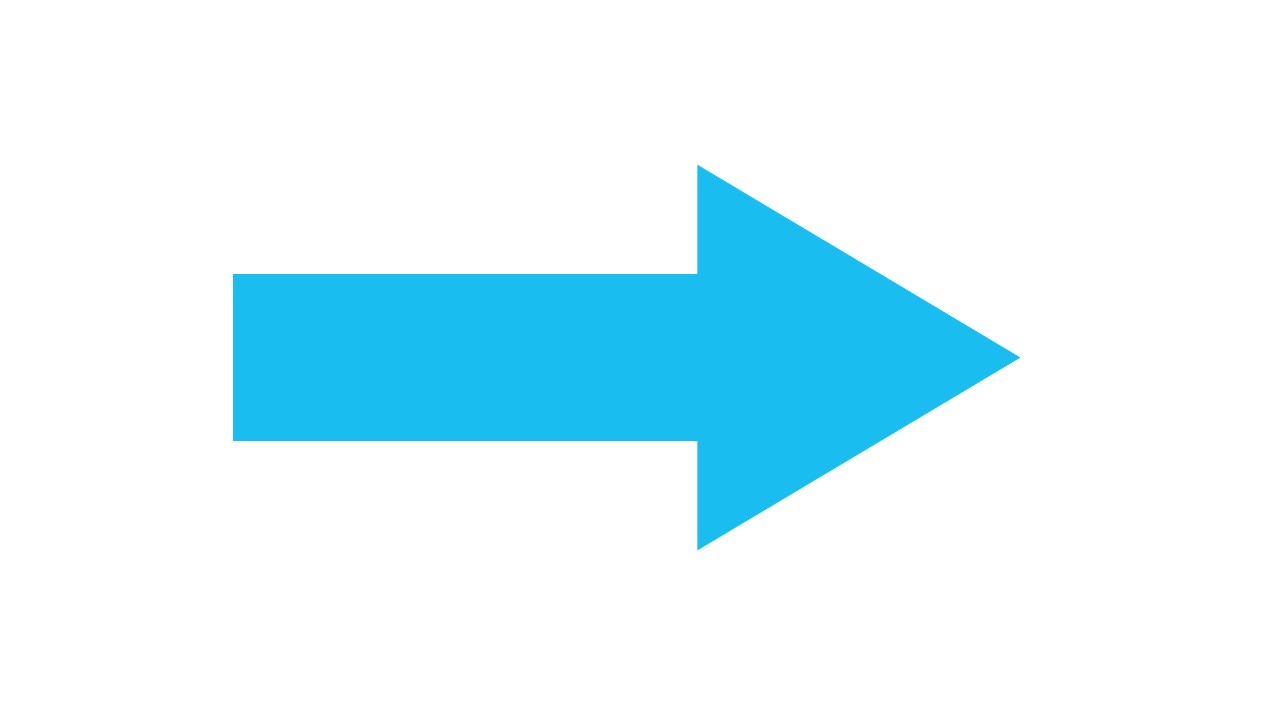 Option water level sensor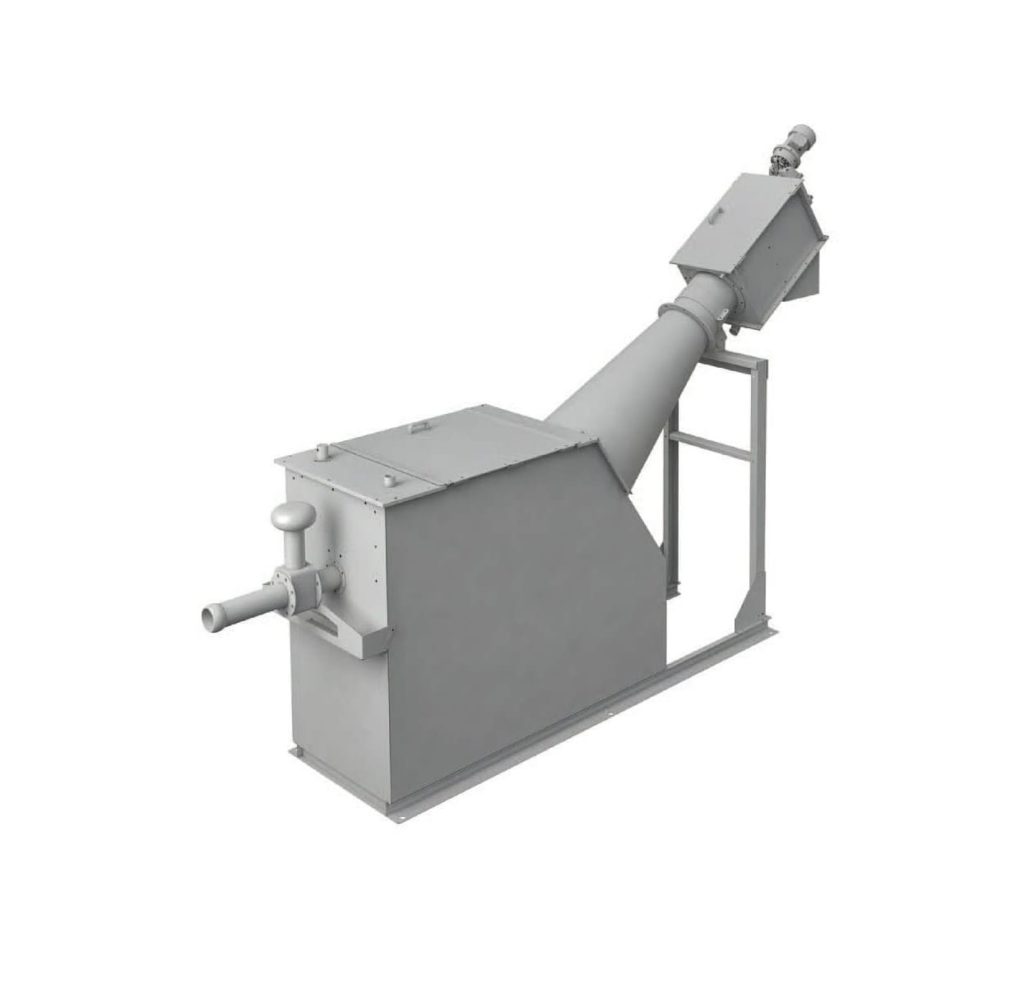 The machine is composed by a reception tank with quick connection, automatic motorized ball valve and a screw screen with compacting zone. Inside the tank is installed a bars sensor level to control the height of the water inside the tank; this, in order to open or close the automatic valve. This system can control the tank truck cycle of discharge automatically. Screening, transport and compacting zone are equipped with a washing system in order to remove all the organic parts from before the discharge.
EQUIP SEP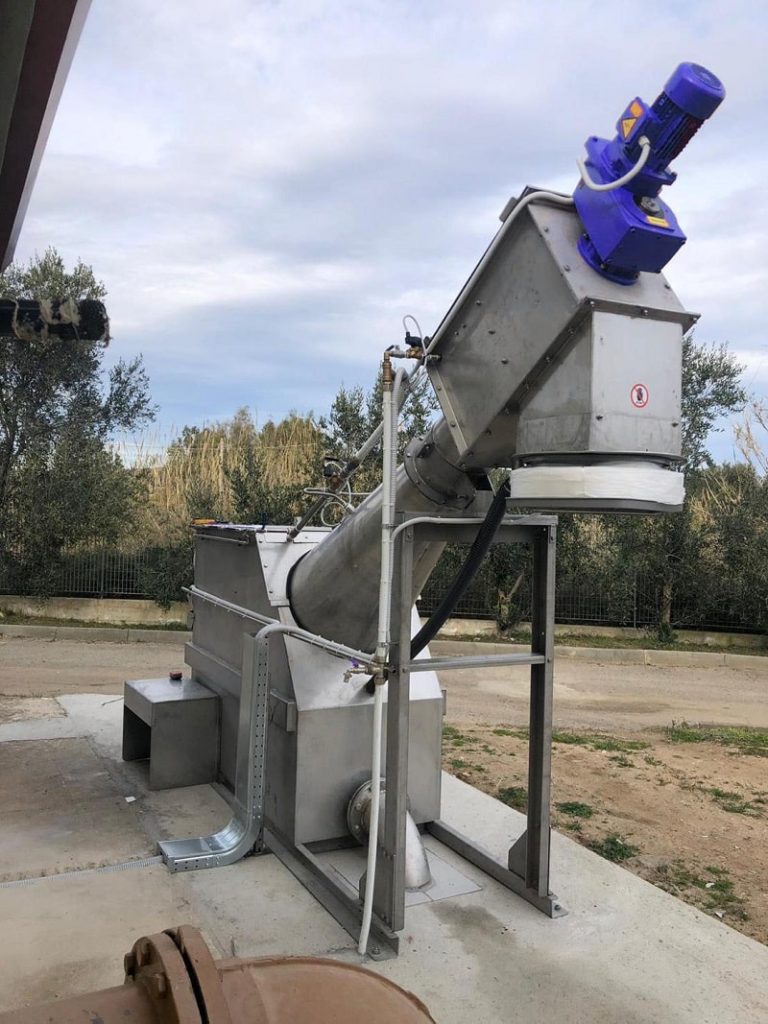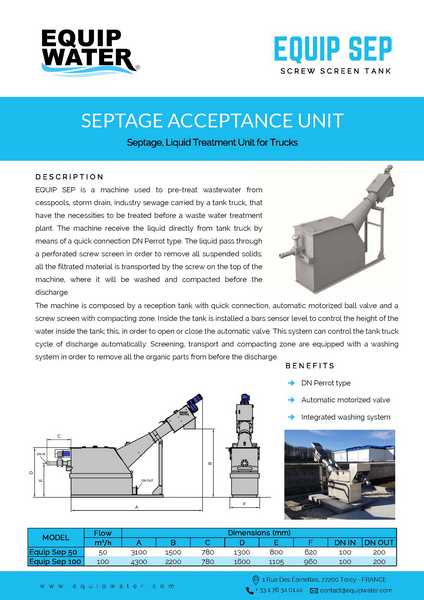 download PDF